In World of Warplanes, in-game assets are stored in the warehouse, the tab for which is found in the top panel of the Hangar interface. You can purchase and sell aircraft, modules, equipment, consumables, ammunition, etc. directly from the warehouse.
Checking Your In-Game Assets in the Warehouse
While in the Hangar, go to the Warehouse.

In the tab that opens, you will see a list of assets bundled by type, the exact number of airplanes and equipment already mounted, as well as those stored in the Warehouse.

When you mount equipment or consumables, or load ammunition on an aircraft, you will be first offered the items in your warehouse.
Instead of the value, you will see the quantity remaining in your warehouse.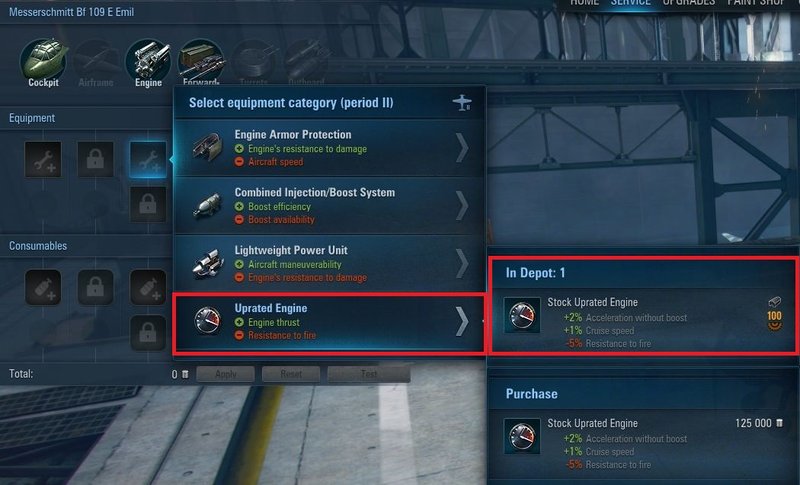 How to Sell Items
While in the Hangar, click Warehouse > Sell.

Tick the items that you want to sell from the warehouse.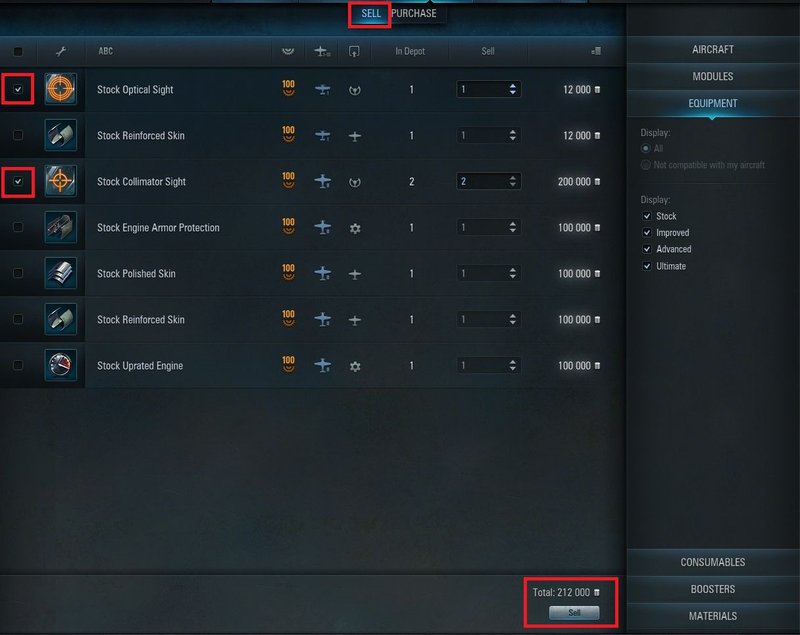 In the corresponding line, set the required number of items you want to sell, and click Sell.
Click Yes in the pop-up window to confirm.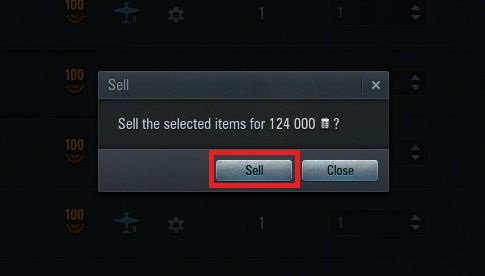 You can also sell equipment from the Maintenance menu. Go to the Maintenance menu, select the equipment, and left- or right-click it.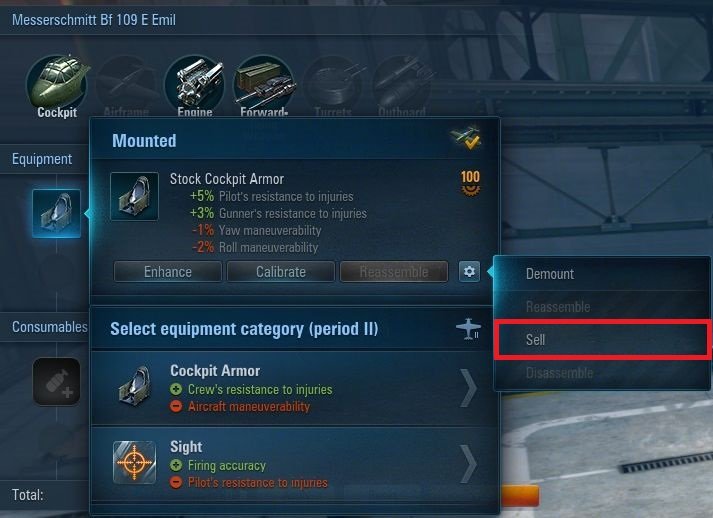 Select Sell in the pop-up menu and confirm.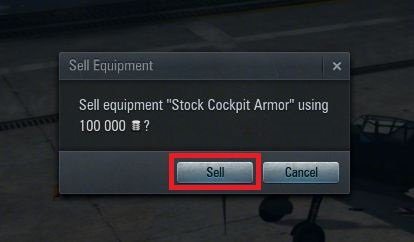 Using Equipment and Ammo from the Warehouse
If you purchased equipment, consumables, or ammunition and mounted/loaded them on aircraft, then after they are spent in battle, they will be automatically replenished with the stock from the Warehouse (if there is enough ammo/consumables in the Warehouse).
All equipment and consumables will be replenished from the warehouse for as long as the stock lasts. After that, it will once again be purchased from the store.